Camps with Meaning is owned by Mennonite Church Manitoba a community of 40 Mennonite churches.
We have been running camp programs since 1949!

Our camp is open to everyone. Whether you're a camper or guest we sincerely hope that you will enjoy our hospitality. Our facilities at Camp Assiniboia are available to rental groups from September – June. In the spring and summer months we offer programs for children, youth and Adults with Disabilities.
For rental inquiries at Camp Koinonia, please go to http://www.campkoino.ca/.
Vision
Our overall vision is to nurture the spiritual growth of the next generation, and to nurture our congregations and other groups with retreat experiences that explore spiritual "best practices" through reflection & prayer, learning & thoughtful dialogue, relationship building (through fellowship, worship and play) and acts of service & love.
Furthermore, we strive to create summer camp programs that are conducive to:
The discovery and nurture of a meaningful relationship with Jesus Christ and commitment to him and his way of life.
Affirming the worth of self and others while developing skills in community living.
Nurturing an appreciation for the natural environment, learning responsible stewardship of it and responding in worship to the God who created it.
Our beliefs and practices are based on Anabaptist theology with the goal of practicing God's love in our communities and beyond.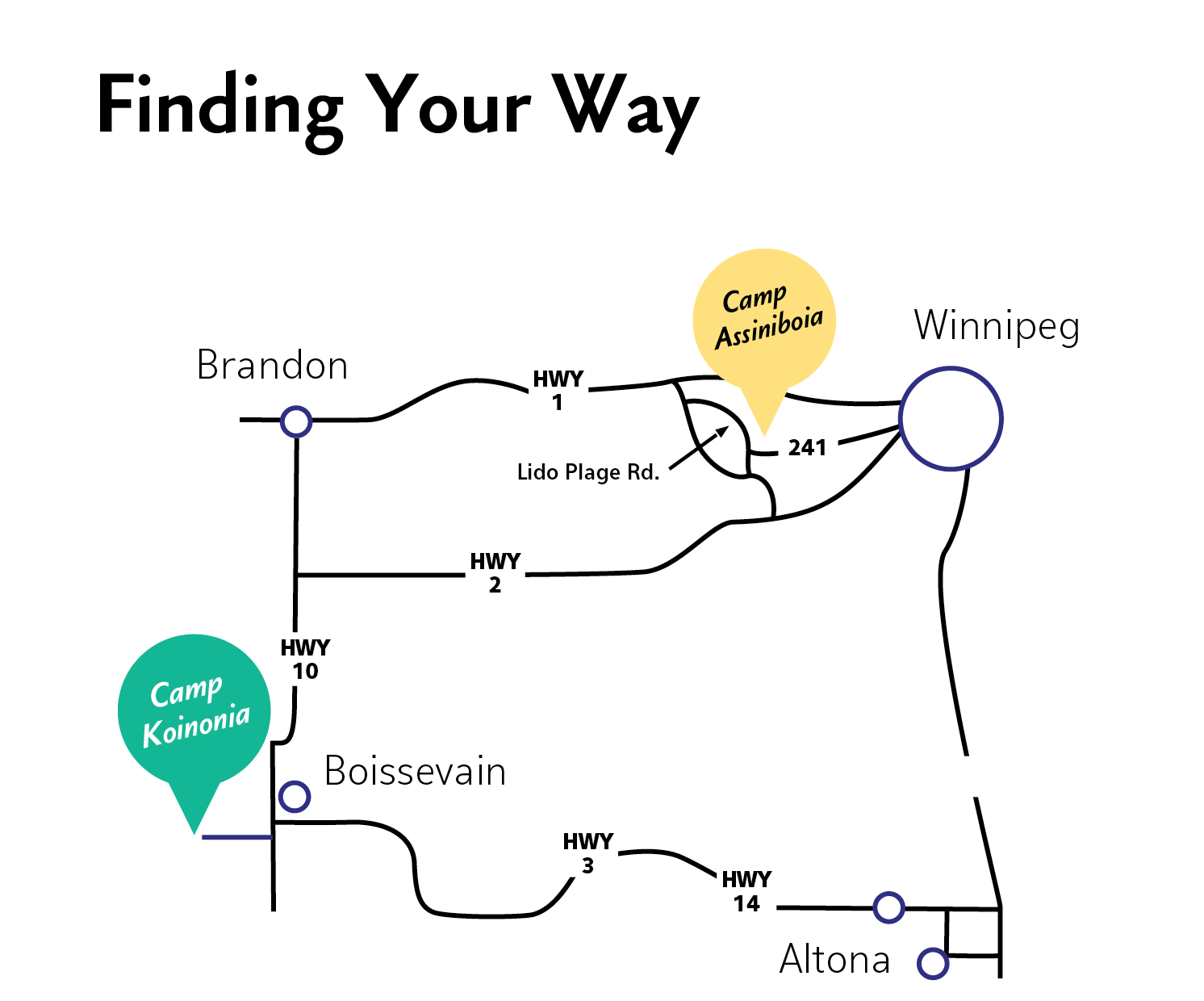 Contact and directions

Our contact info is found at the bottom of this page.
Please don't hesitate to contact us. We're happy to help with any questions you might have.

Link to Camp Assiniboia on Google Maps.