Register for camp

The link will take you to our secure, online registration system.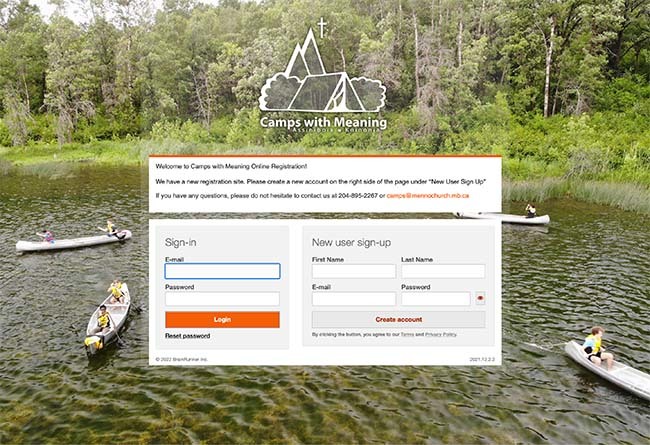 Brochure for Summer 2022

All the details about LAST summer are here. 2023 will be similar. :)

Sunshine Fund

We also invite you to apply to the Manitoba Camping Association's Sunshine Fund through their website:
Frequently Asked Questions (FAQ)

What is the Cancellation Policy?
We have amended our cancellation policy for the duration of the pandemic.
If Camps with Meaning has to cancel our summer programming due to further Covid restrictions or shut down, we will issue refunds. The refund will be for the amount of your registration less $25 to cover costs incurred by the registration process. We are aware that many families are living on reduced incomes because of COVID-19, so if you require a refund in the full amount we'd be happy to oblige!
If you need to cancel please let us know as soon as possible.
If you cancel prior to June 1st we will refund your full registration fee. This would allow us time to fill your child's spot with another camper.
If you cancel after June 1st, in most situations, we will refund your registration fee less a $25 proceeding fee, which we will waive if requested.
If you cancel less than two weeks prior to the start of your child's session, we refund 25% of your registration fee except in exceptional circumstances.
Please contact the Camps with Meaning office if you have any questions or concerns at 204-895-2267 or camps@mennochurch.mb.ca
Is there a bus to camp?
there is a bus to and from Koinonia for each of our grade 1-12 weeks
there is a bus to and from Assiniboia for our day camp weeks
there is no bus for ADV camper weeks
Please see the Brochure for prices and details.